Once you have completed all the information on your application you are able to submit the application
Ensure you have checked all the information and documents and then navigate to the Application Details page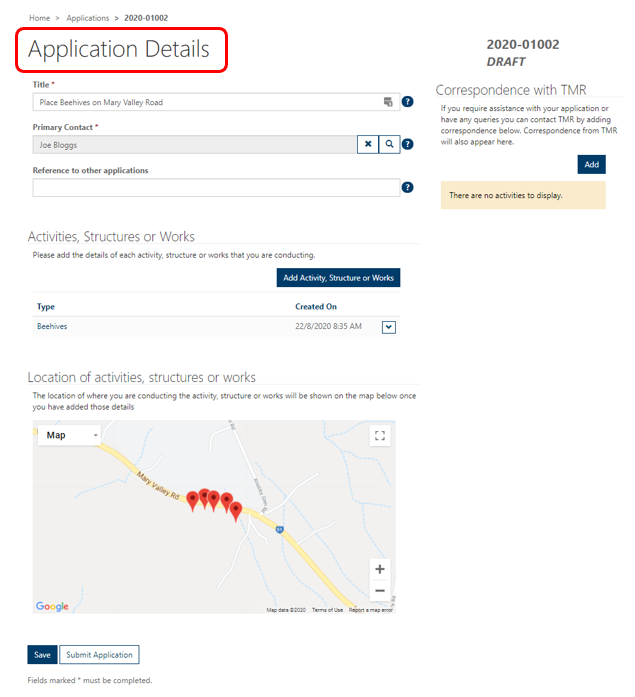 Note: If all information is complete, then no messages will be shown at the top of the page
If information is missing, then the system will provide details on the missing information
To rectify this:
Click on the 'Fix this' links to go directly to the sections to complete the missing information

Add the required information to continue
Then click 'Submit Application'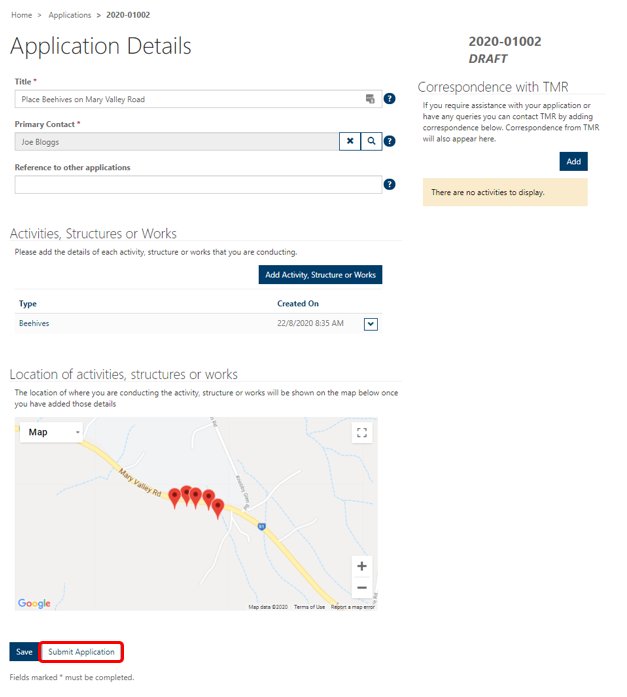 Note: If all the required information is not completed, the system would not allow you to submit the application. In this instance the system will display the following message:
 

Once completed the system will submit the application and return to the Application listing page and your application will be shown on the list
The date and time the application was submitted will be shown
An estimated decision date is also provided. This will be reviewed by the TMR officer when they review and assess your application.

You can view the application you have submitted by clicking on the 'Application ID'
Note: You are no longer able to edit the information as the application has been submitted for processing.  The system shows that you application has a status of 'Submitted'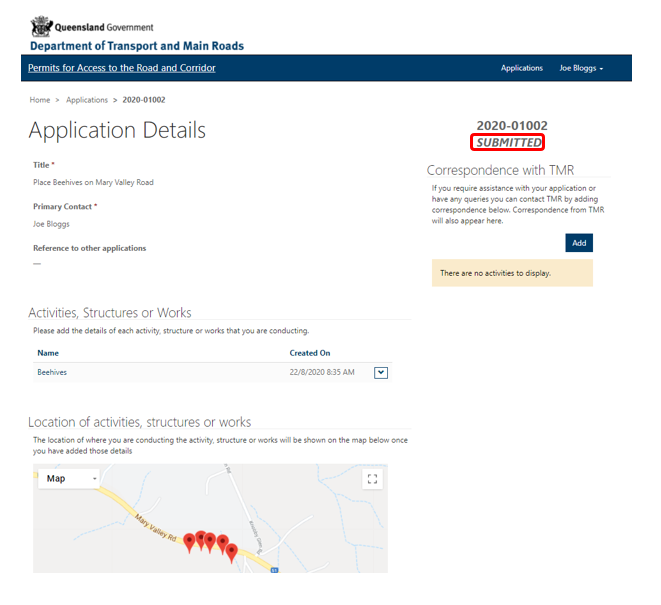 Note: You are still able to upload documents if requested to by TMR and you will do this on the Activity, Structure or Works Details page, under the Document Requirements section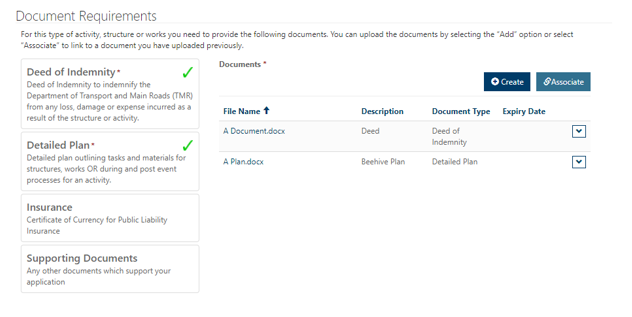 The Application Listing page has different views which help you filter your applications based on status.
To access the different views, click on the down arrow and select the view you would like
       This is how to access 'completed' and 'withdrawn' applications

Once the processing of the application is complete you will receive an email notification with the outcome of your application.
The application will be then be available via the 'Completed Applications' view